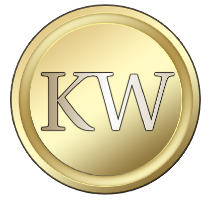 When a few friends and I started this blog, we did so under the assumption that ordinary people can learn to study the Bible. God's word is knowable, and you don't have to be a superstar PhD theologian to learn to study it.
I retain that conviction as firmly as ever, though Trevin Wax recently wrote of a helpful qualification to this conviction.
"Stress the simplicity of the Bible," he writes, "and the people you are hoping will read the Bible next year may begin to wonder if they're just too dumb to understand it. I wonder if, in our efforts to get people reading Scripture, we might be minimizing the tough parts."
I trust that in writing of how ordinary people can learn to study the Bible, I don't unintentionally communicate that the Bible is easy. "There are some things in [Paul's letters] that are hard to understand, which the ignorant and unstable twist to their own destruction, as they do the other Scriptures" (2 Peter 3:16, ESV). To avoid this danger, we must be taught and stabilized.
That doesn't mean we should rely on the experts to tell us what to think. It simply means the hard work is all worth it.
I highly recommend the rest of Wax's article.
Check it out!