At the Desiring God blog, Marshall Segal recently wrote of "The Danger in Our Daily Devotions":
If we carve out time to be with God in his book, we'll be rewarded. But the rewards of our meditation — seeing more of God himself — can be surprisingly dangerous. Knowledge can corrupt and distract if we don't know what to do with it. "Knowledge puffs up, but love builds up" (1 Cor 8:1). Paul is clear that we can have "all knowledge" (1 Cor 13:2), but not love. And knowledge without love leaves us with "nothing" (1 Cor 13:2).

So how do we accumulate knowledge about God without ending up far from him? How do we keep our daily devotions from being (spiritually) dangerous?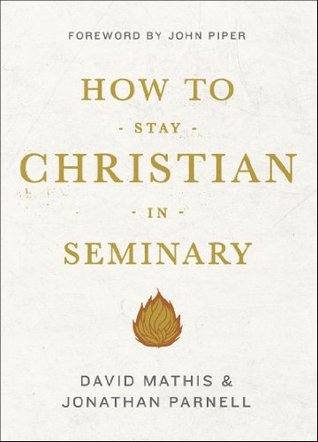 He then reviews a short book by David Mathis and Jonathan Parnell entitled How to Stay Christian in Seminary. Mathis and Parnell offer the following suggestions:
Stay amazed at grace
Stay dependent on God
Stay focused on Jesus
Though the book's title appears to focus on seminary students, I agree with Segal that these points are "undeniably relevant to anyone studying their Bible, whether for a focused, four-year degree or just in a regular rhythm of personal devotions."
As you learn to study the Bible, does your study puff you up and so keep you from the Lord? Or does it help you to know God better?
HT: Ryan Higginbottom
——-
Disclosure: If you click the affiliate links above and buy stuff from Amazon, you'll support the site at no extra cost to yourself.