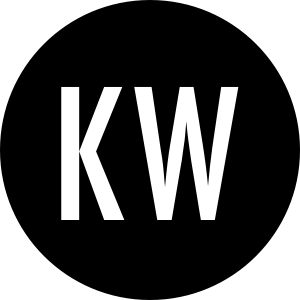 It's that time of the year again, when all the coolest bloggers bring their Top 10 lists out of the woodwork. "Is there a thing of which it is said, 'See, this is new'? It has been already in the ages before us. There is no remembrance of former things, nor will there be any remembrance of later things yet to be among those who come after" (Eccl 1:10-11).
This post lists the top 10 viewed posts this year, from among the posts we wrote this year. Next week, we'll list the top 10 viewed posts from the full KW archive. May these lists give you much to consider and delight in as the new year rolls off the horizon into your chosen time zone.
Exodus 15 is the first major climax in the book, and this post represents my climactic attempt to explain what's happening in the text. We must sing to Yahweh, for there is no other god who can cast down his enemies and raise up his people.
We celebrated Easter this year with a short series explaining the unique main points of the gospel's resurrection narratives. You did know each gospel has a unique point to make, right? According to Mark, the King has come, but he is not here; so everything must change.
I can't believe I never realized before this year that I had permission to simply read the Bible to my kids. Family devotionals, children's Bibles, workbooks, and curricula are all fine and good, but just not necessary. Only one thing is necessary: living bread for hungry souls. About an hour, once per week, isn't so bad. It's become a delightful part of our family's routine. And I have to keep a promise to my daughter.
The most viewed post thus far from my Exodus walk through. Perhaps we can all relate to Moses in his hesitation and excuses. And praise God for a better Moses who never hesitated.
It's rare for one of my "check it out" posts to garner this much attention. But for good reason: When it comes to Bible study, Jen Wilkin knows what she's talking about. And her wisdom is not just for women. Don't discount it just because she works primarily with ladies.
Ryan Higginbottom kicked off our resurrection series with this gem. According to Matthew, the risen Jesus is the gracious king of the Jews, the Messiah. Great news!
For John, the resurrection is not only the climax, but also the full substance, of his message. Jesus truly is the Son of God, the Messiah who makes all things new, the source and essence of life. You can trust him with your life
This year was a year of many reviews, and two of them were among the top 3 viewed posts of the year. Ryan wrote this review of a free Bible software program to assist you in your handling of the Scripture.
This review was my first exposure to the new Christian Standard Bible published this year. And while I didn't like the study Bible nearly as much as the reader's Bible, I happily recommend the translation in any edition you find most helpful.
Views of this post were almost 3 times higher than the second-place post, even though this post published later in the year than any other on this list. I urge you to consider Ryan's advice to offer your families Bible studies and not mere devotionals. Feed them God's word, and not just what some author had to say about portions of God's word.