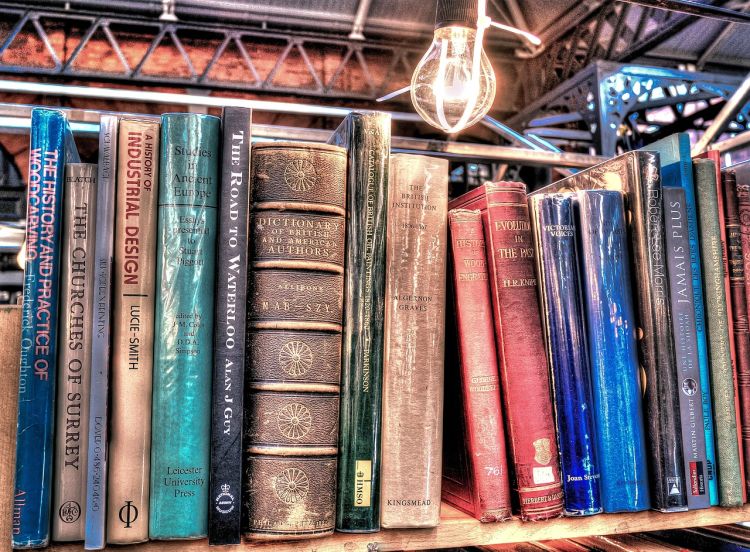 It's mid-August, which means it's textbook season. This is bliss for some students and drudgery for others, but there's no way around it. A student's world revolves around books.
And in the stress of student life, it's easy to obsess about textbooks and forget the Bible, the most important book on the shelf.
I understand the pressures. They are real and they can be heavy.
But today, I plead with you: Hold fast to the Bible!
A Student's Temptation
Life comes at students quickly. The next paper, exam, or project deadline is always crouching at the door.
It's easy to get tunnel vision. You want your work to be excellent, so that upcoming grade becomes your focus. Everything else fades into the background.
Before you know it, you're a wreck. You're not getting enough sleep, haven't exercised in days, and can't remember what a vegetable looks like.
When you feel pressed for time, your devotional life is often the first thing to go. It feels like a luxury, something "extra" you can pick up again when the calendar clears.
But time with God is not a luxury! Your Father knows what's best for you, and he wants you to spend time with him.
Why You Must Hold Fast
Over the course of a school year, you'll give hundreds of hours of attention to your courses. You'll learn history and philosophy, chemistry and civics, music and mathematics.
But you must not neglect the Bible.
Don't misunderstand. The Bible is not a history or science textbook. Your academic success does not depend on your attention to the Bible.
No—your need for God's word is far deeper than academics!
The Bible stands above all textbooks. In its importance and authority, nothing exceeds the Bible. As you read and study the Bible, you get to know the God who created all music! You grow closer to the One who sustains the universe and makes the study of chemistry possible!
Christian students shouldn't read the Bible because it will change their grades. They should read the Bible because it will change them.
Pride will give way to humility. Arrogance will yield to love. Foolishness will be replaced with wisdom. And as you are controlled by the grace of Jesus, he will make you a student who is no longer controlled by grades.
How to Hold Fast
What does it look like to give priority to the Bible? Here are three ideas.
Commit yourself to Bible intake. Whether reading, studying, meditating on, or listening to the Bible, make God's word a regular part of your diet.
Commit yourself to a Bible-believing local church. Part of God's design is for us to be in a community of worshipers. If you're in middle school or high school, this probably means going to church with your parents. But for those in college, make sure you find a good church in your area. College campus ministries can be wonderful, but the best ministries aim to assist—not replace—the church.
Commit yourself to a small group. In addition to a vibrant, Bible-believing church community, seek out a close group of friends with whom you can discuss life and the things of God. Study the Bible together, talk about your temptations and doubts, encourage each another in the faith. This small group might be your family, friends from youth group, or a small group Bible study through your church. The best small groups help us apply the Bible thoroughly and joyfully.
More Than Information
The Bible is not just information. It's the very food by which we live (Matthew 4:4).
When the table is set and the food is served, don't turn away. Feast. Draw near to God in his word, and he will draw near to you. Then he will equip you to pick up your other textbooks to his glory.