This website may keep you from studying the Bible. That's not our goal, but it could happen.
Let us explain.
Like Productivity Advice
There's a well-known paradox in the realm of organization and productivity advice. Some people spend so much time reading and thinking about productivity that they are less productive than they would have been otherwise. The very quest to be more productive has made them less so.
These folks can discuss organizational systems with anyone. They love setting up planners and talking about to-do apps. But they haven't used the advice for its intended purpose. Productivity tips are only helpful if you eventually stop reading the suggestions and start implementing them. At some point, you need to stop fiddling and get to work.
Some people use Bible study articles the same way. Let's face it—it's much easier to read about Bible study than to study the Bible. Not only is Bible study a difficult mental task, but when we apply the Bible regularly, it is humbling and challenging.
Bible study articles are only useful if you turn away from the articles and spend time with your Bible.
This site exists to teach ordinary people how to study the Bible. But we don't want you to spend all your time on our web site. Our articles and resources are designed to be used.
How to Get Started
There are two general types of people reading this page: those who don't know how to study the Bible, and those who do.
If you're in that first category, we'd love to help you get started! We suggest you begin here and then here. After reading some of our foundational articles, print out some worksheets, grab your Bible, and dig in. Richness awaits.
If you already know how to study the Bible, we're glad you're here, too. If you've come to our blog for a refresher, for help on a particular aspect of Bible study, or as part of your daily internet reading, welcome!
But there might be a few of you who are reading this in your devotional time. You're putting off something difficult (prayer or Bible study) for a lighter read. This enterprise feels spiritual, because you're learning about Bible study, but you're just avoiding the more important task.
Please take this as a loving nudge: Turn away from your computer, tablet, or phone. Pick up your Bible. Listen to what God has to say about himself and his plan for the world. What God gives you in his word is much, much better than what we can give you here.
Go ahead, we don't mind. Come back later. We'll still be here.
---
What We Write
We write about anything having to do with the Bible. Some posts are Bible studies, giving you examples to follow. Other posts discuss methods for Bible study. Yet other posts present ideas for leading Bible study discussions. Along the way, We'll refer you to other websites that are doing a good job of it, too.
Since everyone has a Bible study method, We're not afraid to be honest about ours. We hope to convince you it's the best method.
But the proof, as they say, is in the puddin'. So please let us know if you think we're gettin' 'er dun or not. We can be taught. You won't need to set anything on fire to get our attention (2 Sam 14:29-30, Judg 15:4-6).
We generally post 2.5 times per week, with Ryan's reflections every other Monday, something to check out on Wednesday, and a "Method" or "Sample Bible Study" post from Peter on Friday. This blog is more diverse than a horde of freshly freed slaves (Ex 12:38), but it's far more focused than 450 priests of Baal (1 Kgs 18:28-29).
Peter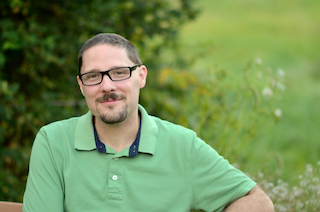 My name is Peter Krol, and I've taught the Bible since 1996. I am the President of DiscipleMakers campus ministry and the Preaching Pastor at Grace Fellowship Church of State College, PA. I've trained dozens of people to study the Bible. Many of them now train others who have begun training others.
As a child, I read the Bible often so I could win at Bible trivia. Since then, my motivations have matured, but my delight remains insatiable. My New Year's Resolution since 2011 has been to read no other book until I had read the entire Bible (see my reading plan at The Gospel Coalition). Each year I try to finish the Bible a little sooner and gain a better understanding of the scope of God's love for us in Christ. I plan to continue this tradition, not because it makes God any happier with me, but because it makes me happier with him.
You can find me on Facebook, Google+, and Twitter.
Ryan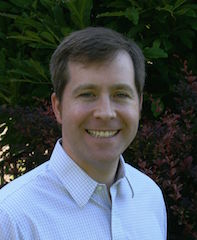 My name is Ryan Higginbottom, and I teach mathematics to college students at Washington & Jefferson College. I promise not to bring up Calculus too often on Knowable Word. I'm a member of Washington Presbyterian Church, where I regularly teach adult Sunday school and have led an adult small group since 2009. I enjoy studying the Bible, teaching the Bible, writing about the Bible, and helping others learn to study the Bible themselves.
In addition to writing at Knowable Word, I post regularly at my personal blog. You can also find me on Google+ and Twitter.
Subscribe
Please consider subscribing so you won't be left with darkness as your closest friend (Ps 88:18, NIV). If you prefer email, there's a handy spot in the upper right corner for you to enter your address. If you try to get away without subscribing, though, we'll hunt you down like the guilty refugee you are. All the way to the hill country of Gilead, if we have to (Gen 31:22-23).
Popular Posts
Some people will want to taste and see before they commit. So, judging by the blog's stats, here are some posts others have found to be particularly helpful. You can find other significant posts in the top menu.
Everything Else
Thanks so much for visiting the site. We've asked God to grant success at spreading his Word. And though we really mean it, we won't promise to sacrifice anything when we get home (Judges 11:30-31, 34-35). So don't even ask.
If you'd like to learn more, you can check out our assumptions.
Please note: Most Amazon links on this site are affiliate links. That simply means that if you click them and buy stuff, you'll support this blog at no extra cost to yourself. "Not that I seek the gift, but I seek the fruit that increases to your credit" (Phil 4:17).
We reserve the right to delete any comments that are spammy or off-topic.
Don't forget to subscribe! And learn how to interpret Scripture in context. If you fail in either task, you'll surely regret it to your dying day (Prov 5:11-14).